OHIAS' mission is to educate and empower people everywhere to live responsibly, just and sustainable as our natural world requires. We believe and many will agree sustainable communities are the foundation stones and life blood of a sustainable planet.
Question of our day.
Are we not obligated knowing all we know about ourselves and our natural world to live responsibly, just and sustainable as our natural world requires.
Help us with the mission and work of OHIAS
YOUR DONATIONS — OUR LIFE BLOOD
Whether its a contribution of materials, product or financial support
each is important

in its own way to assure we continue to

serve all

people, businesses, institutions, organizations and local governments improve the quality and quantity of

community health and life

everywhere.

PLEASE NOTE — DONATIONS & FUNDING

At the present time OHIAS is not yet a 503c non-profit and can not provide a tax deduction receipt. If you are willing to make a donation at this time without a tax deductable receipt please do.

THANK YOU!
By check ­- Address your check payable to:
OHIAS
844 B Street
San Rafael, California 94901
USA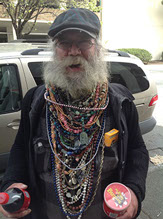 < HOME
Our very first donor 6/13/2013 — Daniel a generous local friend of OHIAS, always eager to help and encourage all.
See our Sponsors and Founders Foundation Fund * putting locally recovered resources to work for community benefit.
Making preservation and protection of our planet's remaining life-sustaining capacity our first and foremost responsibility.

©2015 OHIAS - All rights reserved.